Emory Neuromodulation Technology Innovation Center
Designing within a brand: The font and colors were pulled from Emory University's brand guidelines. I created a stylized "N" to represent modulation. Clients like to feel they can have their own identity within a large organization. The logo was approved by Emory's communication and marketing department.
Client: Emory Neuromodulation Technology Innovation Center (ENTICe) – a partnership between Emory University and Georgia Tech
Project: ENTICe logo design and retractable banner
Project: Produced the ENTICe website using Emory University's Cascade CMS
The older site was edited and reorganized to improve the overall site architecture. This project was less about designing a new look and more about making site improvements. I was able to take advantage of the content management system designed for non-coders.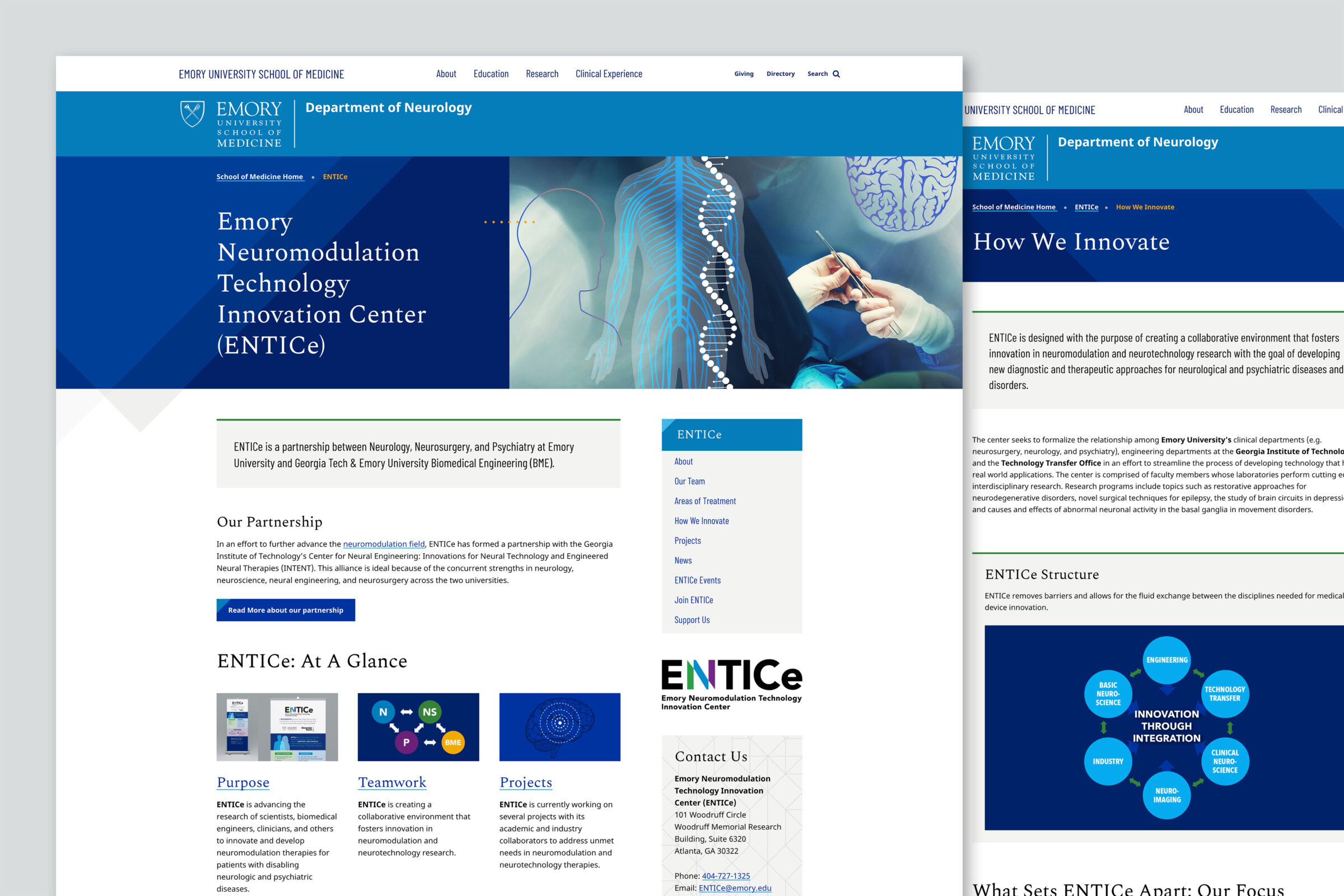 Project: ENTICe Innovation Forum Mailchimp campaign
ENTICe holds Innovation Forums between ENTICe and its many academic partners. We designed the email with the event details and a digital flyer with more specific information — including speaker bios.