Advanced Technology Development Center
Designing within a brand: Georgia Tech's brand graphics included a chevron with stripes. I took the chevron, rotated it, and created a three dimensional "S" to represent "Startup Showcase." One of my specialties is finding creative ways of working within an established brand.
Project: Design and produce event materials for Startup Showcase 2019
Client: Advanced Technology Development Center (ATDC) at Georgia Tech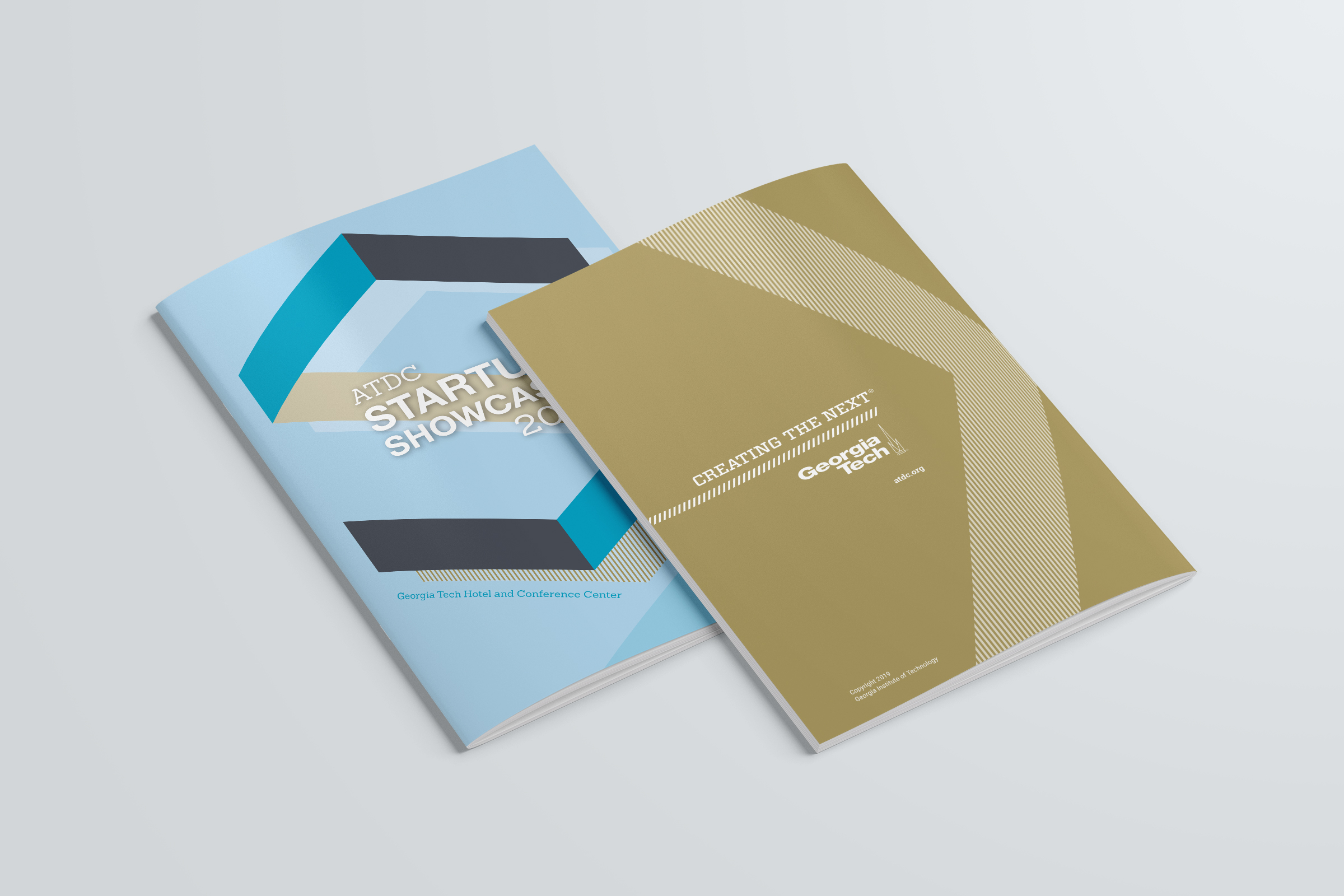 From concept to completion: The overall design (left) didn't change much but was simplified. ATDC wanted to use their softer color palette instead of Georgia Tech's deeper one. The program book cover was translated across all event signage.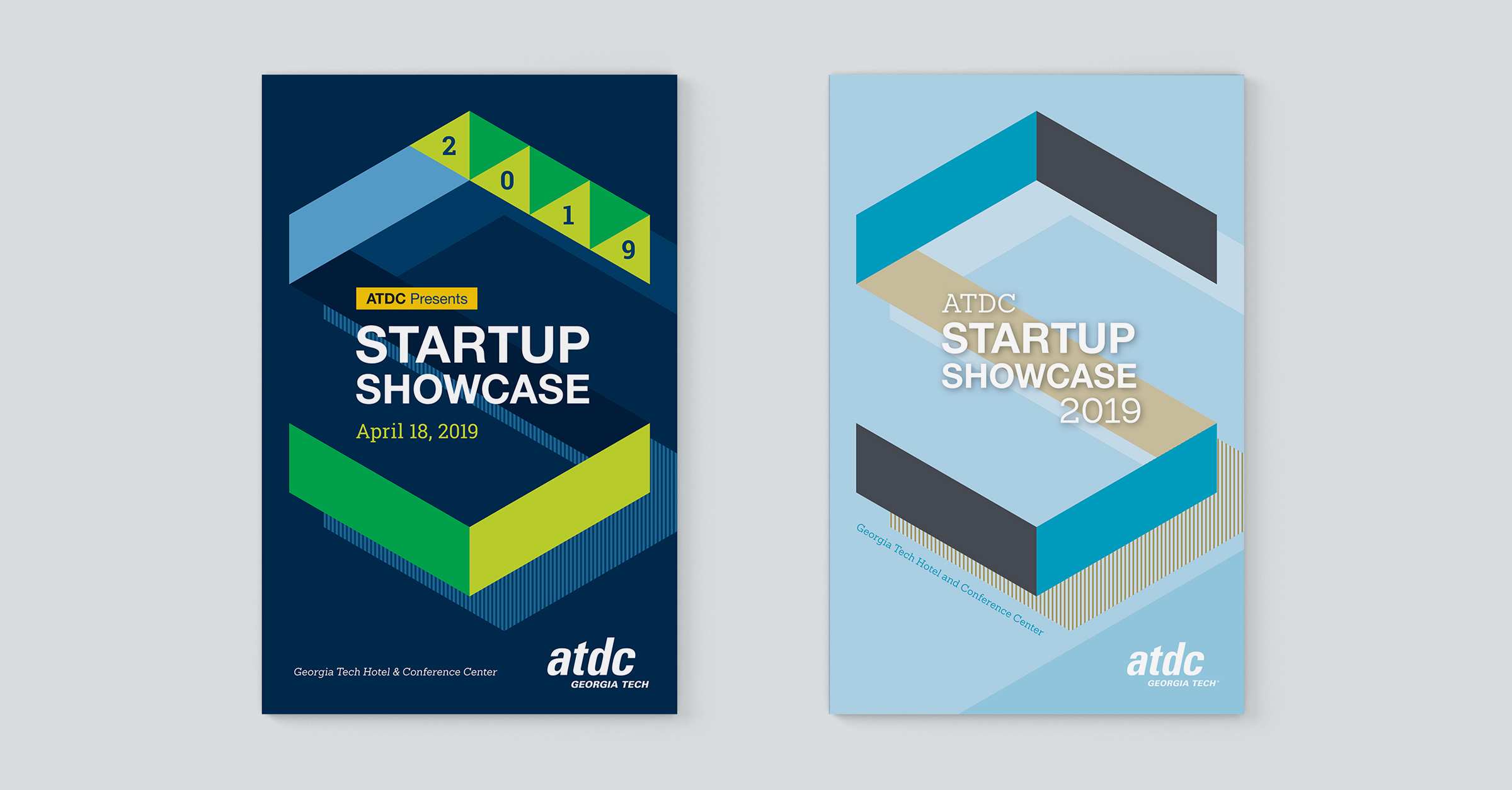 Printer: RR Donnelley
Project component: Startup Showcase 2019 event signage
Printer: SpeedPro of Greater Atlanta