Project: Insights Magazine
Client: The Howard School – K-12 school for students with language-based learning disabilities and learning differences.
Fall/Winter 2019 (24-pages, saddle-stitched)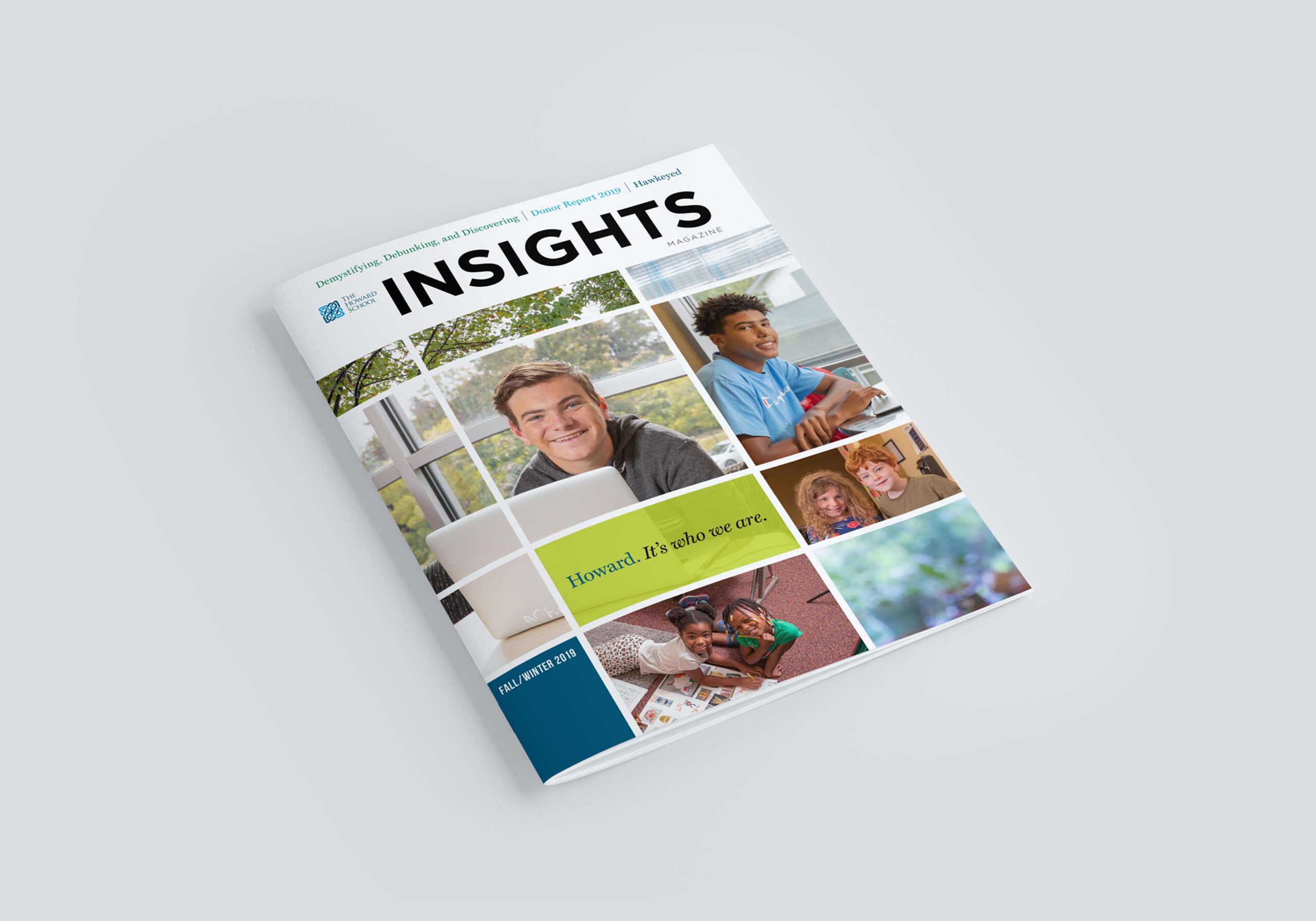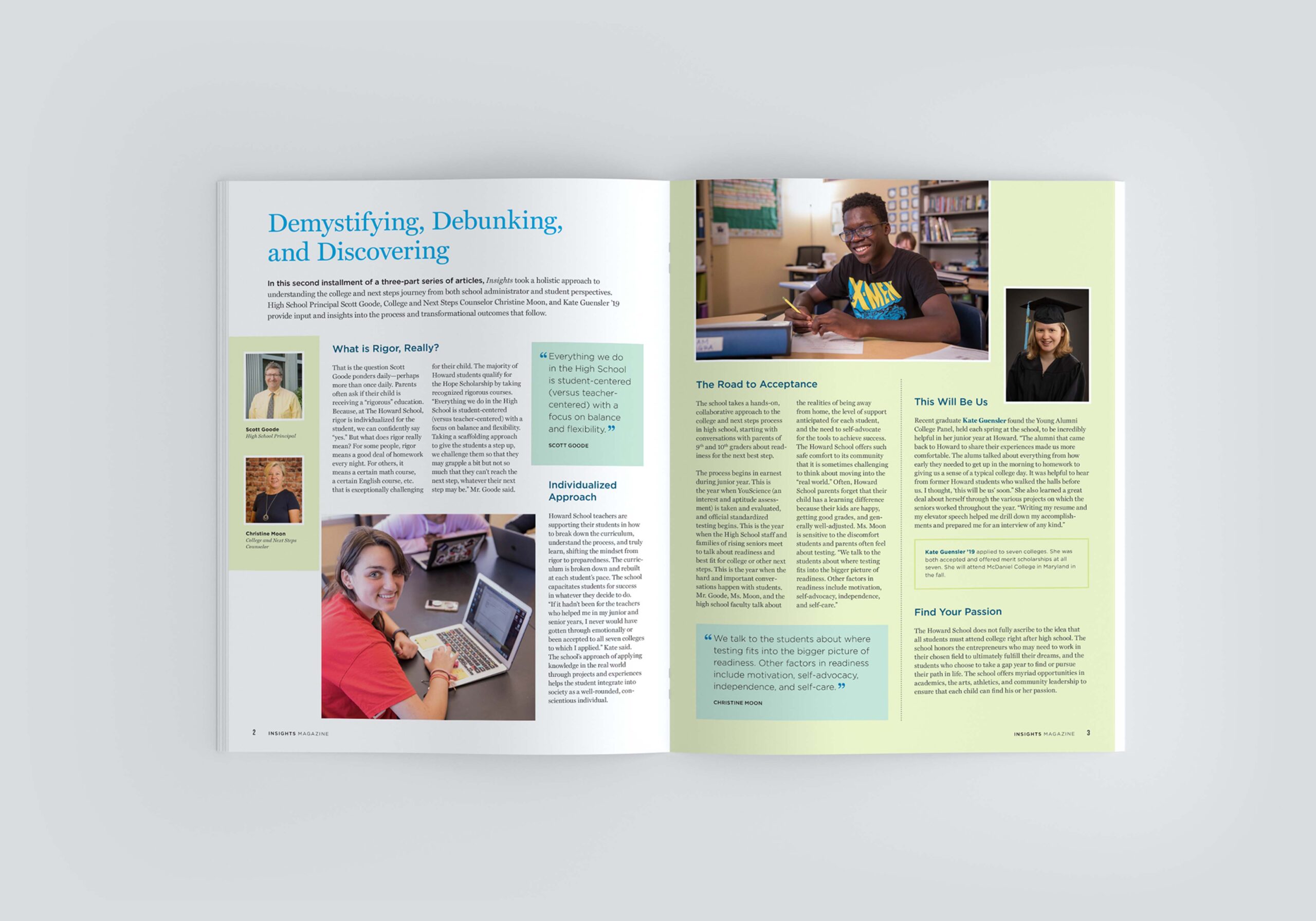 Student photography and activities were on short supply due to the pandemic. Howard wanted a fun issue to brighten their readership's day. School publications should have a youthful energy.
Summer 2020 special edition of Insights magazine (12-pages, saddle-stitched)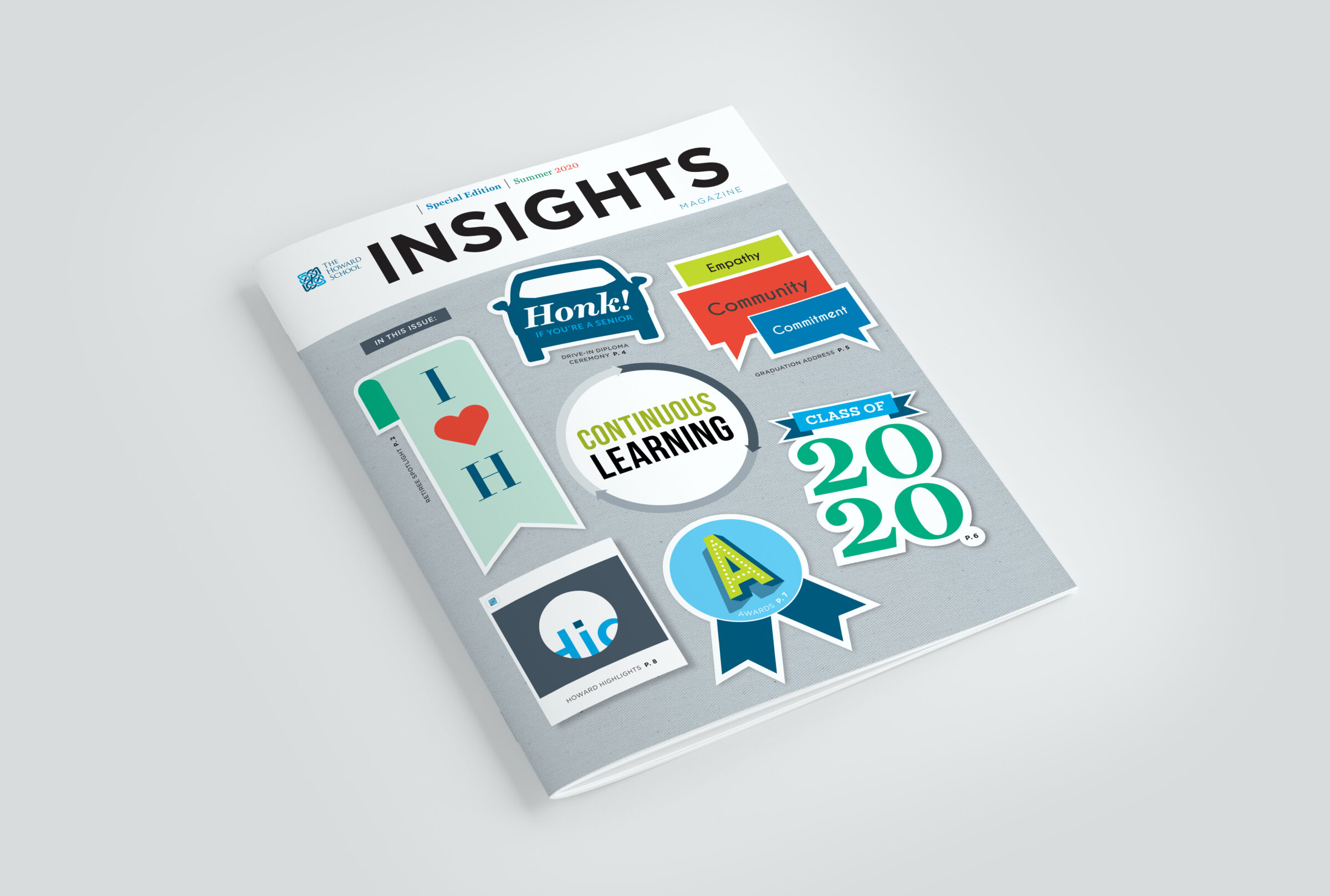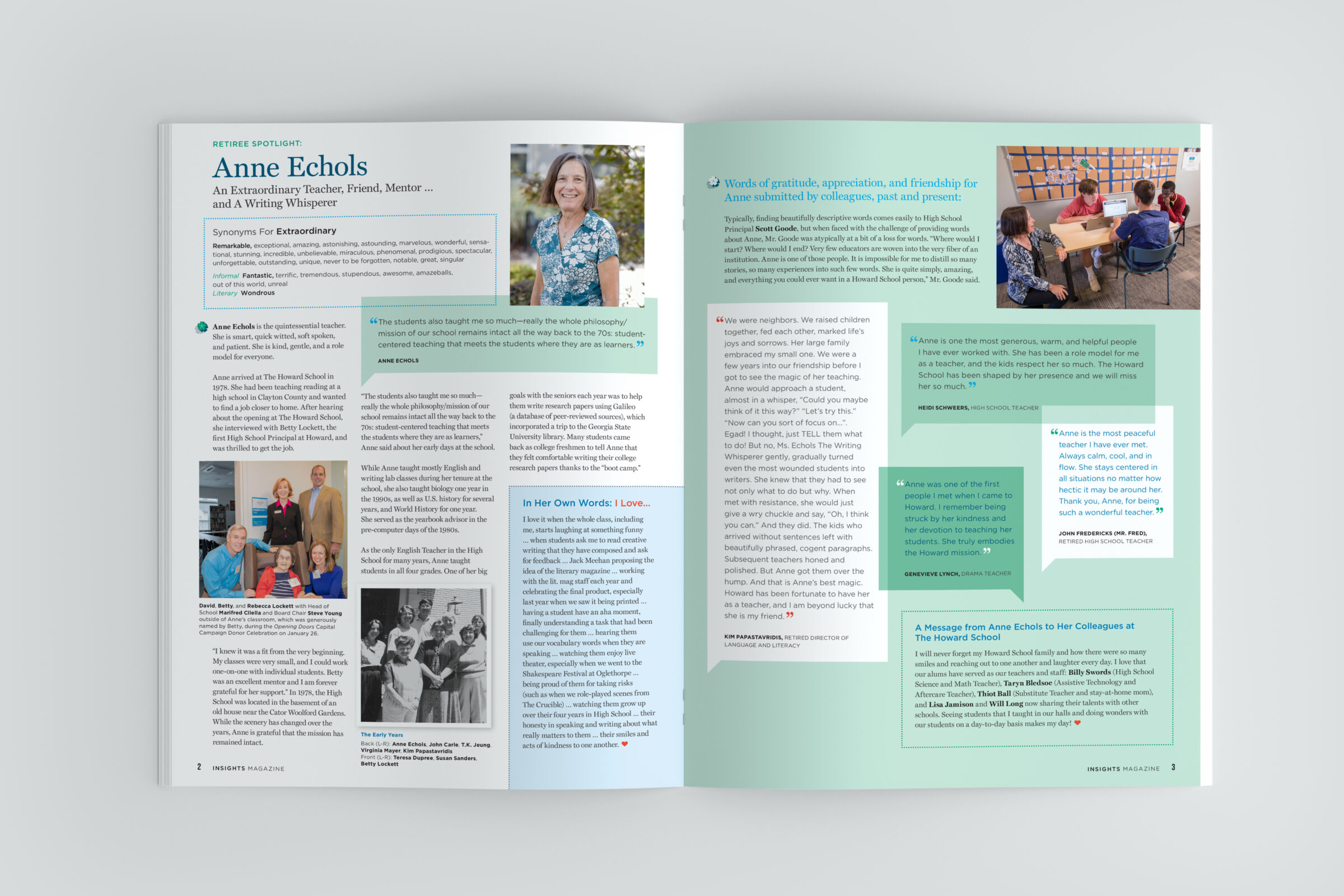 Howard celebrated their 70th Anniversary in 2020. The cover was inspired by the introduction in their school brochure. It illustrates pop culture events from 1950 when the school started.
Fall/Winter 2020 (24-pages, saddle-stitched)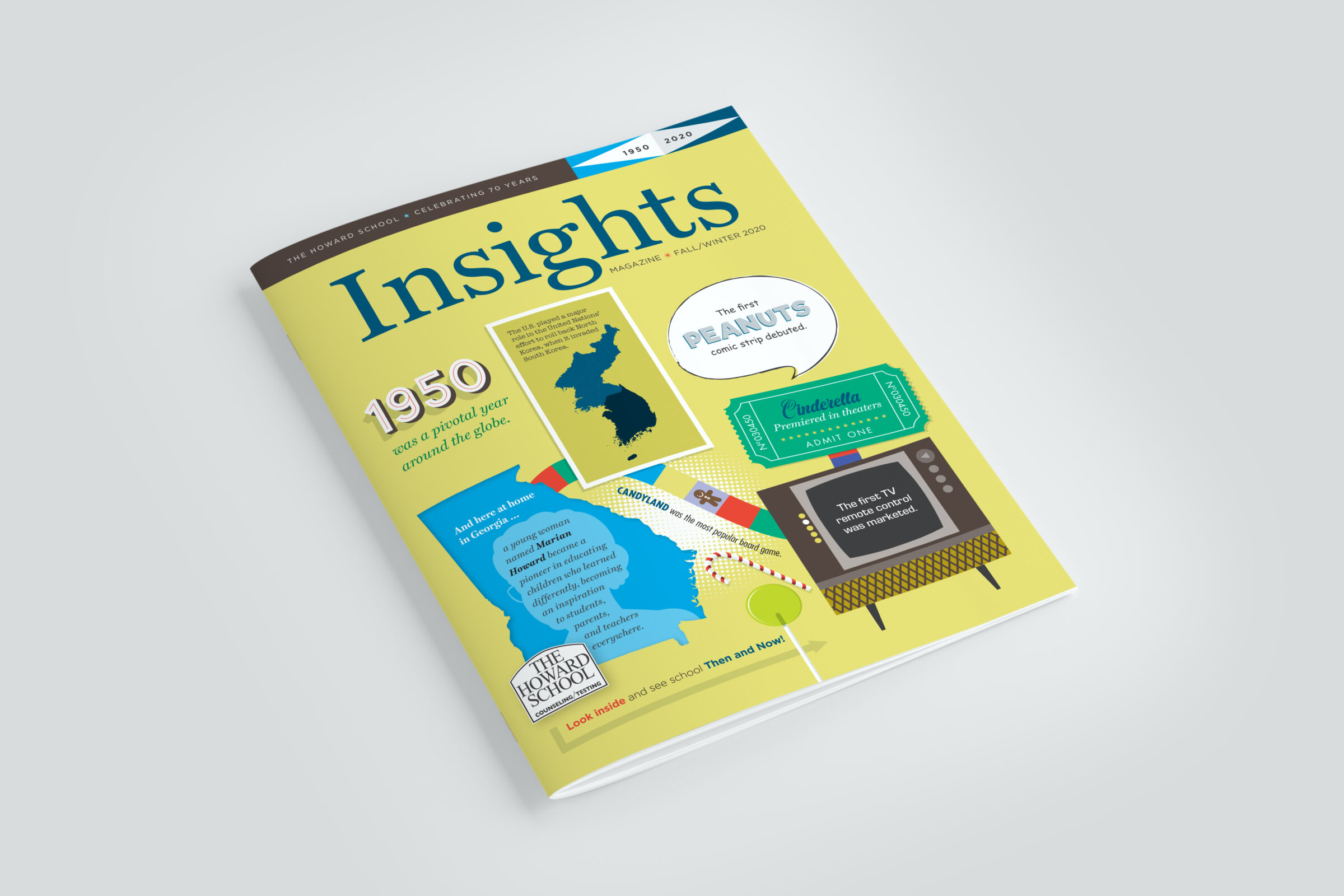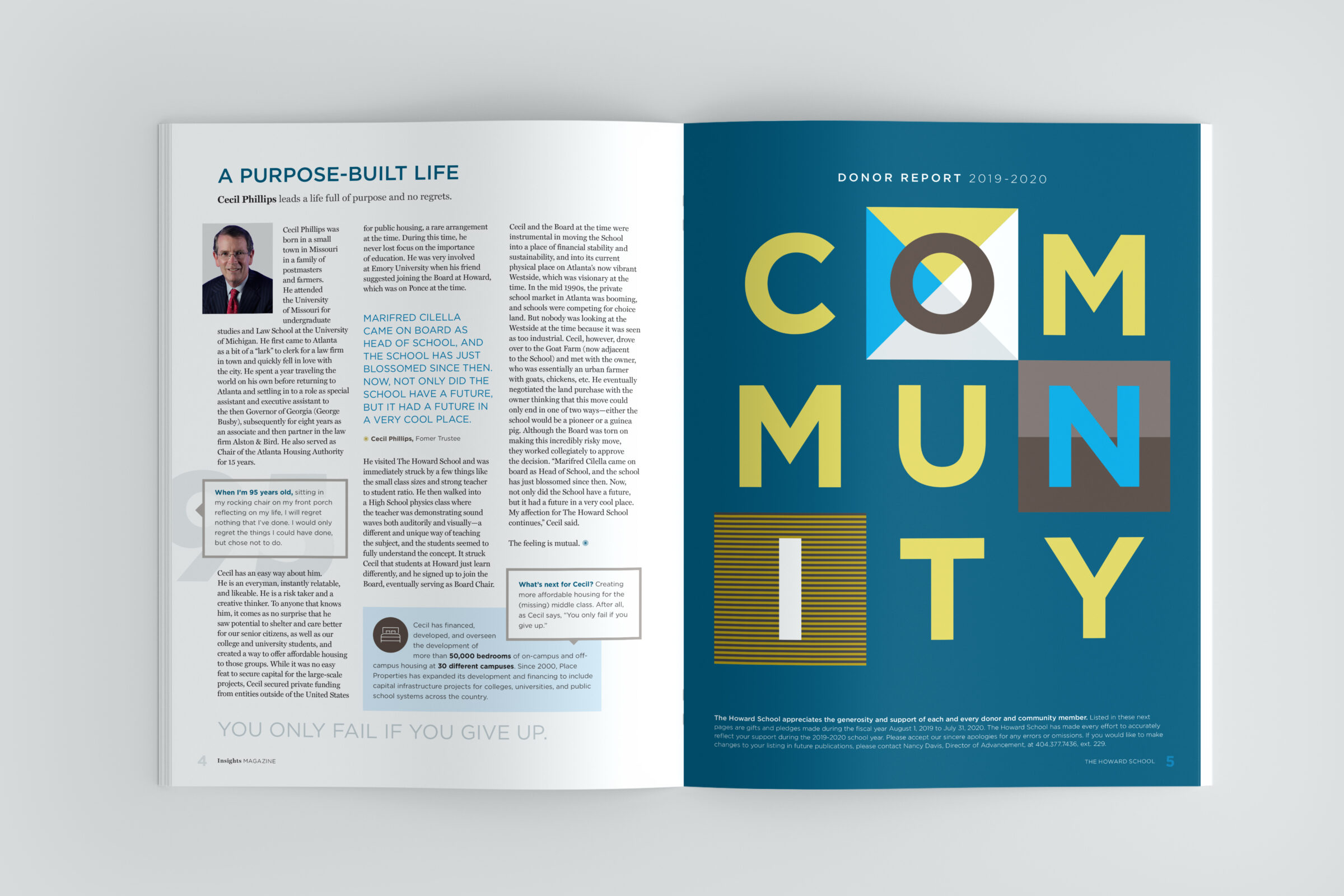 Printer: Bennett Graphics