The Howard School
The Howard School believes "A Different Approach Makes All the Difference." We designed a school viewbook with that spirit in mind.

They wanted this publication's cover to stand out in the sea of viewbooks with student photos on their covers. The cover was designed with an homage to the school's signature tower architecture — a design element that wouldn't change.
Project: "1950" Viewbook – 20-page booklet
Client: The Howard School – K-12 school for students with language-based learning disabilities and learning differences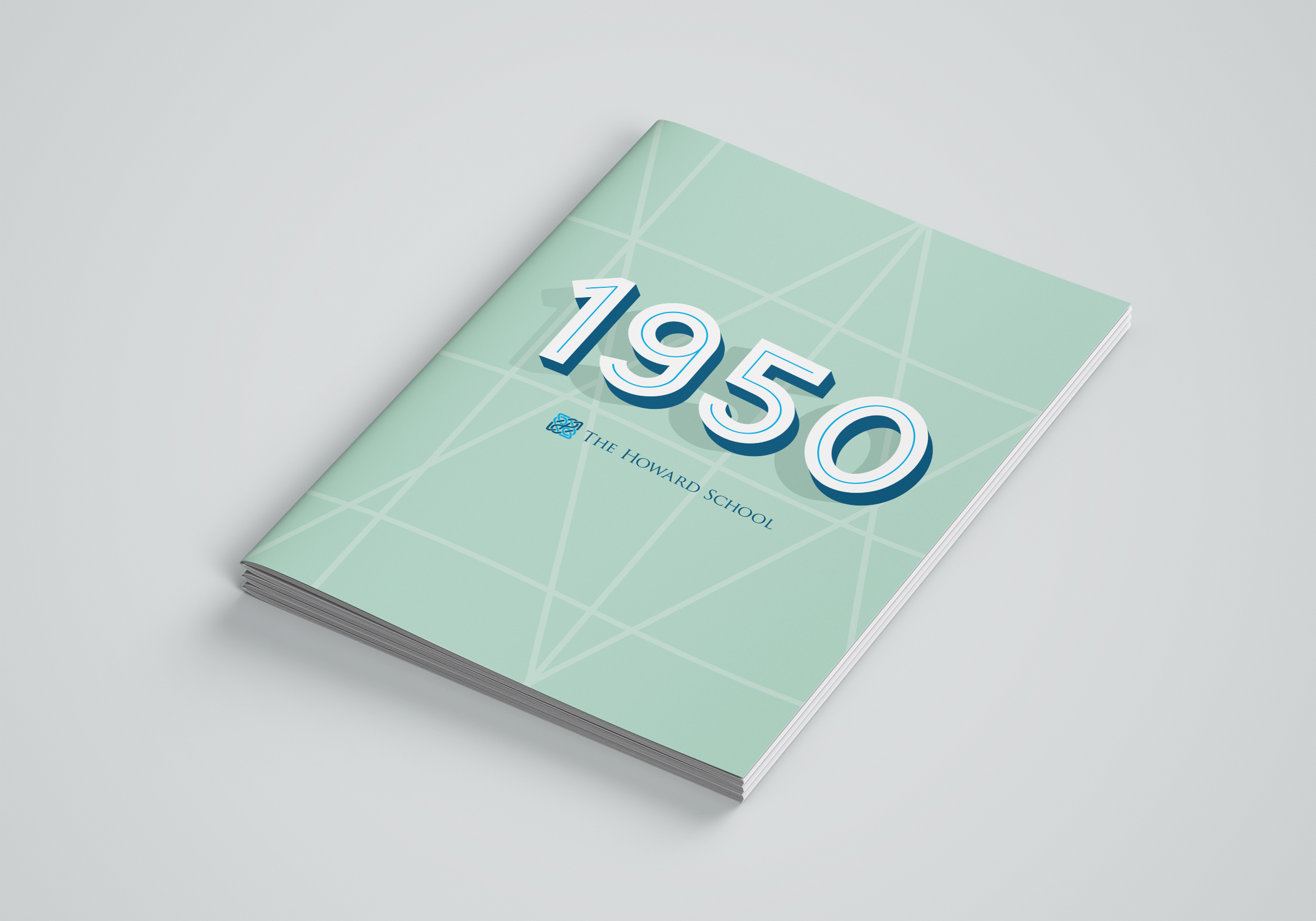 Printer: Bennett Graphics
Side note: You can anticipate your client's needs when you know them well. The director of Marketing & Communications arrived to our brainstorming meeting with a print sample that had alternating page sizes. I arrived with one, too. We were both on the same page when it came to the size and format of the viewbook.
Design adds value: The Howard School only had Word documents, printed in-house and stapled together, to share with prospective parents. The design of a school viewbook presented an opportunity to develop more professional school marketing materials to match the quality of education they offer.
Project: Program Guides for the Lower, Middle, and Upper Schools
Printer: Bennett Graphics